Dan Lotito
Instruments: Piano, Guitar, Bass Guitar, Ukulele, Music Production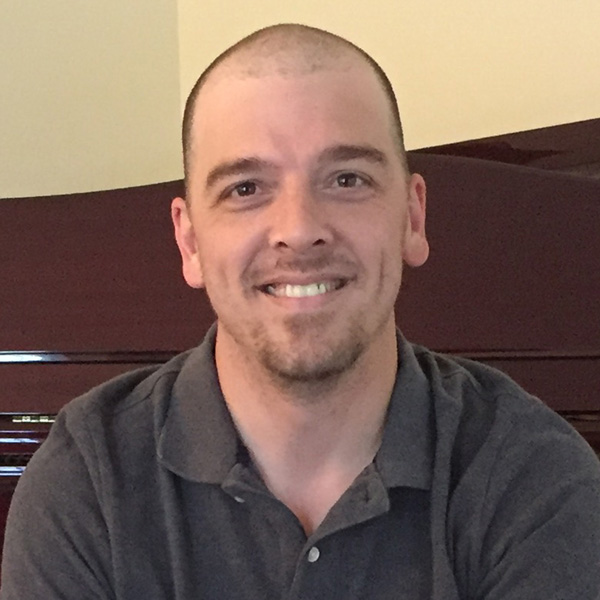 Dan Lotito is the founder of GiGo online music lessons. His goal is to host a great team of teachers and provide the highest quality online music education for all students.
Dan earned his Master's Degree in Music Education from Monmouth University. As a certified K-12 Music teacher with years of private lesson experience as well as teaching abroad, his experience ranges from public and private school classroom teaching, and now online teaching.
He has also performed on stage all across the United States and internationally.
Jaemee Kim
Instrument: Piano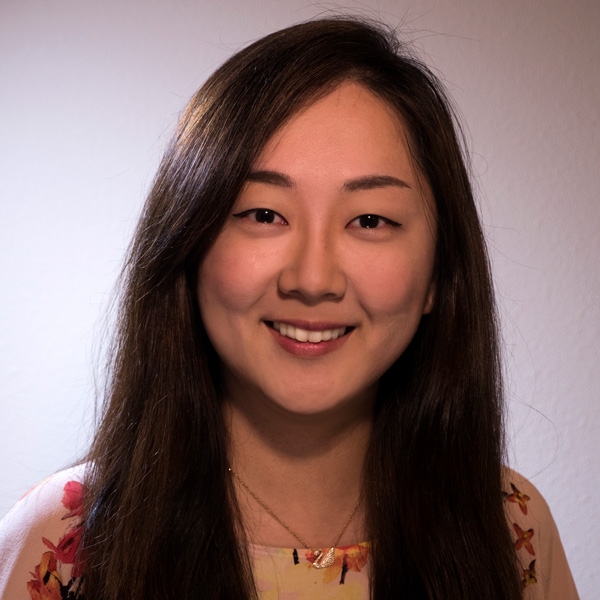 Jaemee is a piano teacher. She earned her Bachelor of Music degree in Piano Performance from Western Washington University and has over 10 years of teaching experience working with students of all ages and skill levels.
She prioritizes understanding each of her individual students' way of learning and works to spark their creativity as music makers. Above all, she aims to inspire her students to find joy in learning music and sharing music with others.
Aside from teaching, Jaemee is an active collaborative pianist and has participated in many ensembles, chamber groups, and duos.
Amos Fayette
Instrument: Violin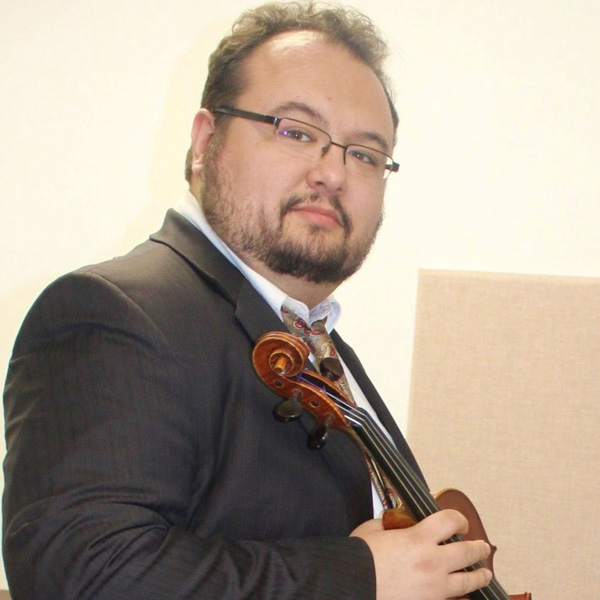 Born into a family of musicians, Amos Fayette started playing the violin at age two. He made his professional debut at the age of eight and has since enjoyed a diverse career as a performer, educator and administrator.
He holds a bachelor's degree from the Peabody Conservatory of the Johns Hopkins University and a master's degree from the famed Julliard School of Music. He has also performed as a fellow with the New World Symphony and The Orchestra Now at Bard College.
Amos' teaching credits include The Music School of Delaware, where he also served as a branch director. He enjoys teaching students from beginners to more advanced players.  He also offers professional consultations, career advice, and master classes.
Kyle Leonard
Instruments: Saxophone, Flute, Clarinet
Kyle Leonard started playing saxophone at the age of 10 and quickly found a love for music – adding several instruments to his repertoire along the way. Today, Leonard plays saxophone, flute, clarinet, oboe, trumpet, euphonium, tuba, bass, and percussion.
Leonard has played many types of gigs, including big band, small group jazz, classical chamber groups, large classical ensembles, and orchestras in musicals. Kyle has studied with acclaimed music educators and performers Paul Alberta, Ben Cook, Ken Ebo, Kenny Hadley, Brain Kane, and Doug Olsen.
He is currently continuing his studies at the University of North Texas, focusing on Jazz Saxophone Performance. Kyle has been a part of various state-wide and national ensembles, including the NAfME all-eastern concert band, the Massachusetts all-state concert band, and the top wind ensemble and jazz ensembles at the New England Conservatory predatory school.
Leonard was recently a featured soloist with the Boston Pops Orchestra in his hometown for its 150th anniversary. Leonard has performed alongside acclaimed jazz musicians, including Mike Monaghan, George Murphy, Mark Pinto, and Ken Reid.
Kyle's goal in teaching is to help his students achieve a high level of proficiency on their instrument(s) while also sparking the student's passion for music.
Nathan Duncan
Instruments: Guitar, Ukulele, Piano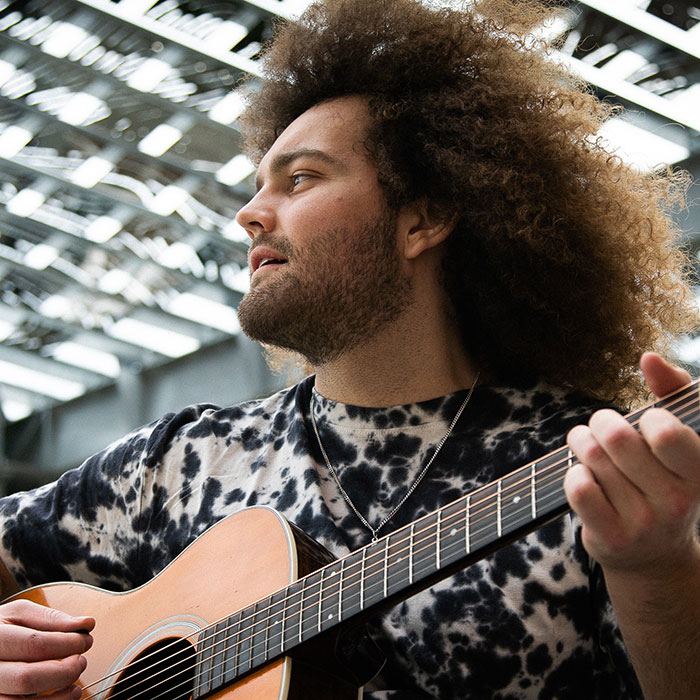 Nathan Duncan is a singer-songwriter who has honed his performance skills on multiple instruments (bass, guitar, keyboard) as well as lead vocals – primarily performing throughout his home state of North Carolina. He composed, produced, and recorded his debut Gospel album in 2022 and continues to lead worship at various churches in his home state.
He acquired his B.S. from Liberty University in Interdisciplinary Studies in Commercial Music, Worship Studies, and Sociology.
Having seven years of professional teaching experience has allowed him to craft specific curriculum plans for each student's individual needs and objectives. He earnestly believes every individual is gifted with a unique voice that needs to be expressed, and his goal is to enable and inspire students to express this through their instrument of choice. His goal is to cater to their talents, fuel their passion, and help them excel to their fullest potential. And most importantly, have fun throughout the journey!
Nancy Schleier
Instrument: Voice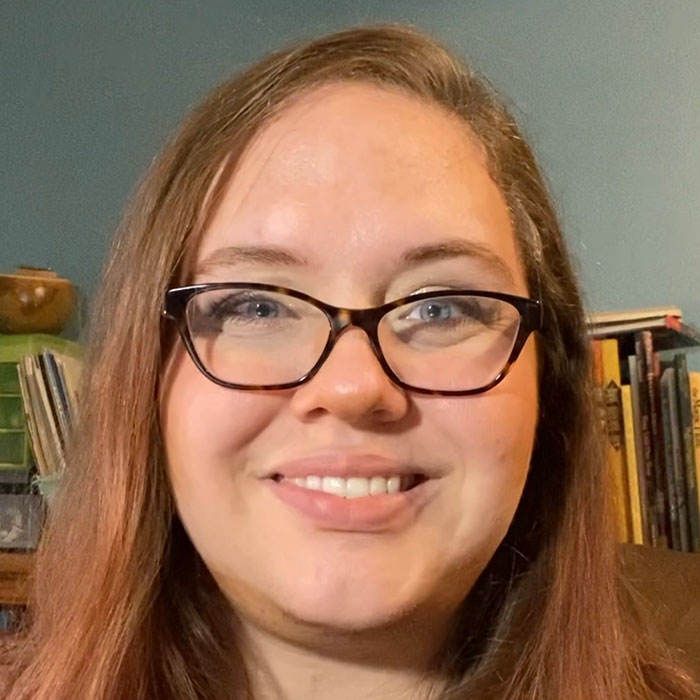 Nancy earned her BA in music from Brigham Young University – Idaho, and has been teaching voice for over 10 years.
She focuses on technique and teaches a range of genres, from Pop to Opera. Utilizing classical techniques, Nancy strives to teach students to connect to the music on an emotional level.
She also loves helping students prepare for college auditions and has helped students get accepted into various colleges and conservatories around the US, including the Berklee College of Music.
Not sure who's the best fit?